– Interview with Kota Iwahashi, President of akta
– Understanding how akta became a NPO success story
Patient empowerment and greater patient participation in managing one's own health care have gained attention in recent years. One area where this trend has made particular progress is that of HIV and AIDS. As president of akta, Kota Iwahashi has been at the forefront of anti-HIV efforts in Japan. In a sequel to our last newsletter issue, COSMO wanted to learn more about how akta came about, the activities it's involved in, and what lessons may be learned as an organization that continues to successfully drive progressive initiatives within a challenging environment. (Read the previous newsletter 'HIV today: Latest Information and Changing Mindsets here).
Kota Iwahashi
President, akta
1.What does akta do?
Anticipating challenges within the gay community
Launched and supported by the Ministry of Health, Labour and Welfare (MHLW), akta began life in 2003 as a community center in Tokyo's Shinjuku 2-chome district of Shinjuku Ward. Open from 4 – 10pm, akta has three full-time staff, nine part-time employees, and 132 registered volunteers.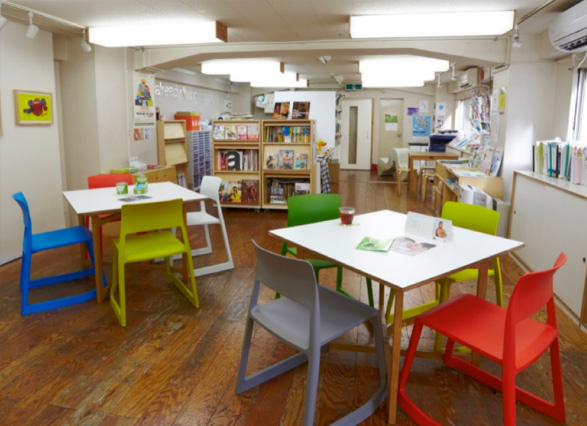 Shinjuku 2-chome is considered Asia's largest sexual minority district, home to around 400 commercial facilities such as gay bars and clubs. The area serves as a second home and safe community for sexual minorities where they can be open about their sexuality. Since HIV transmission in Japan is most prevalent among male-to-male sex, akta chose this area as a base from which we can pursue activities to address this.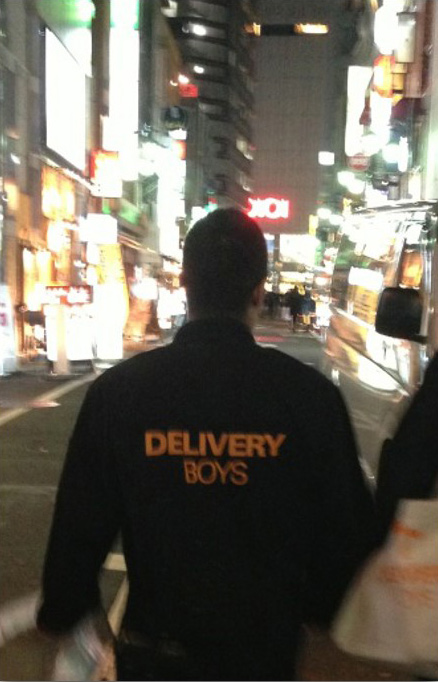 In the 18 years since it opened, akta has developed close relationships with those working and gathering in the Shinjuku 2-chome district, as well as the government, and organizations involved in HIV and AIDS. This has allowed us to roll out HIV infection prevention projects with a sense of ownership.
An example outreach project is the distribution of condoms and informational materials on prevention and support for HIV infection to around 170 bars and shops in the area each Friday. We also seek to keep people aware of the fact that HIV infection and other sexually transmitted diseases are an issue in the area with a visual reminder by having volunteers wear distinct uniforms to catch the attention of passersby.


Creating a collaborative hub
Something that makes akta stand out is that we don't just work with the gay community. We also partner with various organizations involved in HIV and act as a hub between parties to join forces and assist communication. This includes NGOs, HIV testing facilities, research institutes, administrative bodies, medical institutions, and educational organizations. The gay community members we work with include clubs, activity groups, gay bars, stores offering sexual services, and adult shops. After pulling together information from HIV-related organizations, we're able to distribute these directly to the gay community. akta staff seek feedback from the community when distributing to find out what topics and challenges they are most concerned about at that time, which we can then pass back on to the partner organizations.

2.Progressive initiatives
Developing 'HIVcheck' with MHLW
The HIVcheck project was a pilot program by a research team at MHLW offering postal HIV testing. Staff handed out self-testing kits that enabled users to take blood samples themselves by soaking a provided filter paper with blood collected from their fingertips. Samples were then sent to a testing laboratory within the AIDS Clinical Center (ACC) at the National Center for Global Health and Medicine, and screening results were published on a dedicated website.
The project ran for a year and a half until January last year. During this time a total of 2,087 kits were distributed, 1,741 tests conducted (testing rate: 82%), 45 HIV-positive cases detected (HIV-positivity rate: 3.83%), and of these cases, 22 were confirmed to have received medical care (48.9%). This HIV-positivity rate of 3.83% is eight times that of rates at public health centers, once again reminding us of the importance of providing testing opportunities at community centers. The most challenging issue was helping users who tested positive to move on to receiving safe definitive diagnosis and treatment. Thankfully, we were able to get cooperation from private-sector clinics, base hospitals for AIDS care, and the Tokyo Metropolitan Government to help address this.
Connecting community, youth, art, and administrative bodies
Looking back, I think we can identify four factors that enabled us to launch akta and go on to achieve successful results. Firstly, there were researchers in Japan who genuinely believed that community-based activities were critical in anti-HIV measures. Secondly, young gay people found our efforts interesting and felt motivated to join as volunteers. Thirdly, many artists and designers shared our concern for HIV awareness-raising and offered to get involved at minimal cost or for free. Having such figures involved is a powerful communication tool. Lastly was support from the Shinjuku 2-chome community, who took the time and effort to not just cooperate with HIV awareness-raising activities at their stores, but also offering their own ideas. So in summary, the four keys to success were: 1) community participation, 2) youth participation, 3) the power of art, and 4) engagement by public health researchers and collaboration with other NPOs and government bodies.
Securing success with a community-centric approach
The "90-90-90 Target"* advocated by UNAIDS (Joined United Nations Programme on HIV/AIDS) as an anti-HIV strategy leading up to 2020 was not achieved on a global level. However, as of 2017, two of the targets have been achieved in Japan – the ratio of HIV-positive people who receive anti-retroviral therapies and the ratio of HIV-positive people who are able to control their viral load at levels below the detection threshold through treatment, which have both exceeded 90%.
The remaining 90 target (ratio of HIV-positive people who are aware of their infection) has reportedly reached around 85%. So how can we reach those missed by past approaches to achieve the remaining 5%?
We must address the issue as one facing society as a whole. UNAIDS' new 2025 targets* reinforces this by stating that any approach must first and foremost "put people at the center". We at akta will continue serving as a base for anti-HIV efforts within the Shinjuku 2-chome community and engage in activities for the community.
*Click here for details on UNAIDS' 2020 and 2025 targets.
(Interview conducted on February 25, 2021 by COSMO Healthcare)