What We Do
We support the communication activities of companies and organizations based on 60 years of experience in the public relations business.
Consultation based on extensive experience in supporting one in three of the top 50 pharmaceutical and medical device companies.

Extensive network of healthcare KOLs, academics, and policymakers, in addition to strong Japanese media network developed over the past 60 years.
COSMO designs and executes communication proposals for various stakeholders, with projects spanning from patient support and disease awareness activities that address both patient needs and government and administrative issues, such as regulatory reform and legislative changes.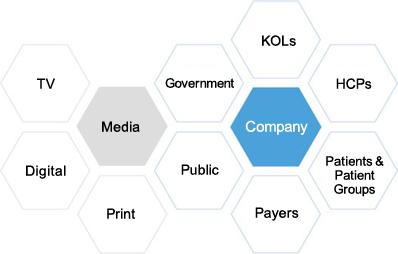 Partnerships
BioCube
BioCube is a specialist think-tank network created by COSMO to pro-actively further Japan's healthcare system and related biotech topics by bringing together KOLs and medical media. Speakers include policymakers and industry leaders representing areas across healthcare and biotechnology.
Medical Journalists' Association of Japan
The Medical Journalists' Association of Japan is a non-profit organization comprising of journalists specializing in healthcare. COSMO has served as its secretariat for more than 30 years, building strong relationships with senior journalists, academic societies, doctors, and academia.
ACCJ Healthcare Committee
COSMO is a member of the Healthcare Committee of the American Chamber of Commerce in Japan, supporting policy advocacy.
HekaBio
COSMO has a strategic partnership with HekaBio, a company established to bring world-leading therapeutic innovations to unmet medical needs in Japan, working together to improve awareness and accessibility to emerging bioscience innovations.
Patient Collaboration Case Study: Improving Disease Awareness and Shining a Light on Unmet Needs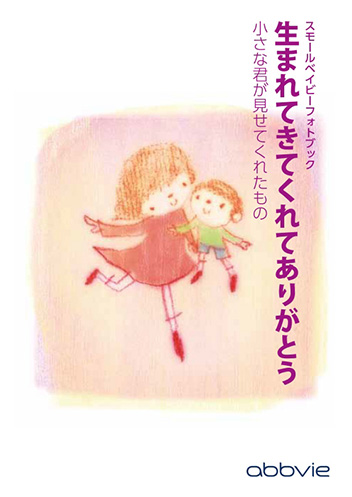 RS Virus Infection
"Seeing My Child Grow" photo essay contest for parents of premature babies who have gone on to become healthy children.
Gave hope to concerned parents of premature children by sharing relatable experiences of other families.
AMDD –Resolving Device Lag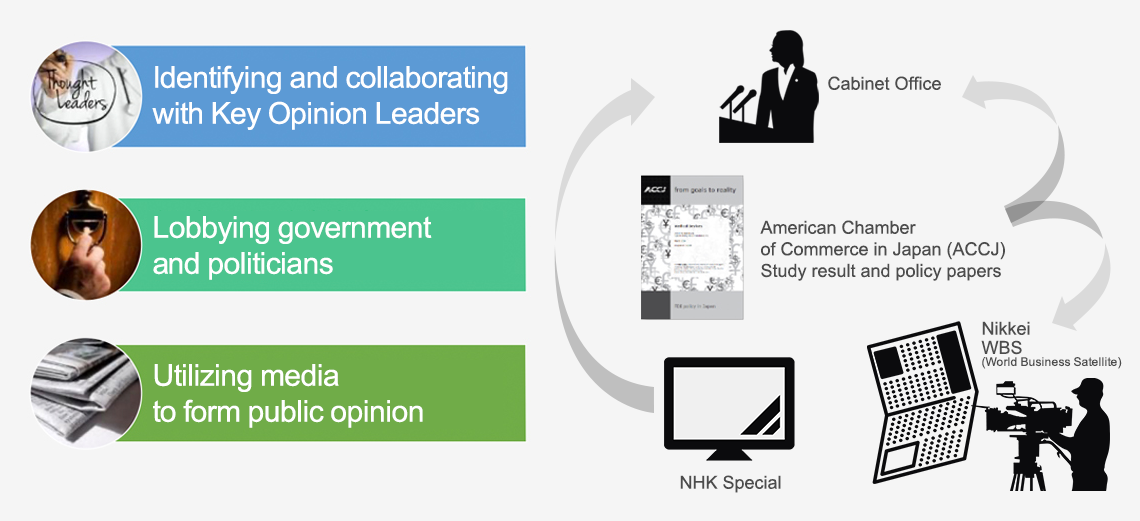 Challenges
Medical devices and drugs are very different, but were governed by the same regulations and lengthy review times.
As a result, many medical devices commonly used in other countries remained unavailable in Japan.
Launching a Digital Health Platform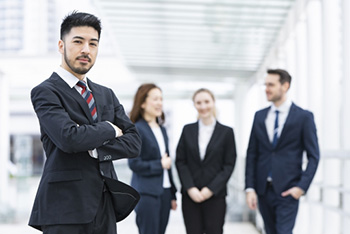 Challenges
As a venture company, HekaBio did not own materials needed to effectively communicate its plans.
Difficult to gain understanding of new business model and secure partnerships.
Healthcare Communication