In this issue, we highlight the road to good health as experienced by women, and the growing interest in femtech. In particular, we set out to raise awareness of the following challenges, solutions, and key learnings: 
Encouraging discussion on women's health
Conversations with experts in the field
Innovative solutions in Japan

 

Positive outcomes for women's health
The path forward
When it comes to recognizing the connection between women's health and community, perhaps Michelle Obama said it best, "Communities are only as strong as the health of their women."1
Kumi Sato, Cosmo Public Relations Corporation ("COSMO") President and CEO, "I believe that we still have a long way to go in ensuring there is more focus on Women's Health. To advance earlier diagnosis and appropriate treatment, Diagnostics and Medical Devices will be increasingly important."
Discussion Needed on Women's Health
As a strategic communications firm with a strong track record working with partners in the healthcare sector, COSMO continually strives to understand the needs and challenges of patients. This month, we're taking a closer look at women's health needs, particularly in Japan, and shifting trends to address these needs.
We spoke with Lia Camargo, Global Business Manager of fermata, a leading market entry service provider and marketplace, to gain further insight. In Japan, says Lia, "Discussions around gender-specific health needs are starting to become more normalized partly due to increased interest – both from private and public sectors – in the femtech industry." Her hope is that "these conversations can go beyond discussing new, innovative tools and also feed into long overdue discussions about women's healthcare in Japan, such as increasing access to contraceptive options or improved care for survivors of sexual assault."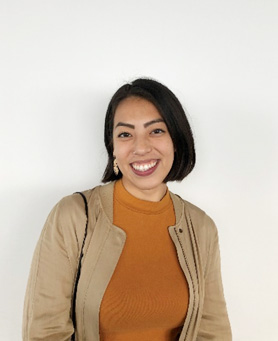 Lia Camargo, Global Business Manager, fermata
Chihiro Takenoshita, Founder and President of Healthtech Women Japan, shared her insights on how her organization is working to serve women's health needs in Japan. "Inviting women into discussions on healthcare to hear unheard voices in society and share their voices internationally is a mission. We hold healthtech seminars by selecting a wide range of subjects including AI, VR/AR (virtual and augmented reality), and IoT. When women's health was a seminar theme a few years ago, we felt that we were able to take full advantage of the community because women participants were able to discuss women's gender-specific concerns, which until now have been difficult to discuss openly."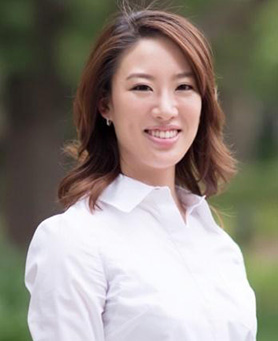 Chihiro Takenoshita, Founder and President, Healthtech Women Japan
We have also learned that the COVID-19 pandemic has had lasting negative implications for women's health around the globe. In the U.S., for example, there was an 80% drop in mammography screening as a result of pandemic-related health measures to discourage patients from seeking non-urgent medical care.2 Likewise in Japan, a survey by the Japan Cancer Society found a 30% drop in local government-sponsored mammography screening in 2020.3  
Women have been impacted in other ways. Social distancing, working-from-home, balancing childcare and schooling, have all taken a disproportionate toll on women's physical and mental well-being. According to a study on suicide trends in Japan by gender conducted in 2020, there was an excess of suicide deaths among women in July, August, and September 2020 (20-30% higher than previous years) and that "women were experiencing a greater suicide burden from COVID-19 than men."4   
Innovative Solutions: Femtech in Japan
First coined in 2016 by Ida Tin,5 'femtech' describes technologies developed specifically to support women's health and well-being. Initially referring to technologies and apps used for monitoring women's reproductive health, the term has since expanded to encompass a wide spectrum of products and services that address women's unmet medical needs in the areas of cancer, fertility, menopause, maternal health, and much more.
Lia points out that "the term 'femtech' has been used more frequently in the past two years than ever before in Japan. Leakproof underwear and menstrual cups are two products that are gaining popularity throughout the country, and we see that these tools help people question what they thought was the norm or shouganai ("it is what it is") when it comes to period care."
"Femtech solutions," according to Lia, "can look like a tangible device, an app, or a service provided through healthcare providers." Some examples of this are a fertility conception cup for people trying to conceive and a fertility tracking device that uses a technology called bioelectric impedance (BEI). fermata is "working to realize greater innovation and access to products like this, not just in Japan but across Asia. We're lucky to have strong partnerships with stakeholders across industries, particularly medical professionals, retailers, the Ministry of Health, and research bodies like the University of Tokyo."
"A few years ago," explains Chihiro, "the market trend was category specific such as services for fertility care, period management, and sexual health, or not accessible for many women who are in need. Now the market trend is shifting to more comprehensive women's health services and expanding services through M&As and fundraising. For example, one-stop in-person and virtual clinic for women's health, Tia Clinic, raised $132 million, and Kindbody, which offers in-person and virtual services for fertility and family building, hit unicorn status of $1.15 billion by acquiring Vios Fertility.6 This trend lends itself to greater accessibility to women's healthcare with lower costs and higher quality."
Japan is also seeing a similar expansion in the breadth and depth of femtech services with fermata being a hub for this expansion. In April 2022 fermata announced it raised 210 million yen in its Series A funding with major investors, including one of Japan's largest general trading companies, ITOCHU. Expanding partnerships with retail groups such as Mitsukoshi, Isetan, and PARCO have also led to innovations such as the first 'medical mall,' a pilot experience transforming retail spaces into education hubs that improve consumer awareness, access, and inclusion in women's health.     
Positive Outcomes for Women's Health 
COSMO asked how femtech is helping to bridge the gap between government-led initiatives and positive outcomes for women's health in Japan. According to Lia, "We also see huge potential for fertility treatment improvements in Japan that can be spearheaded by femtech companies. The national government announced in 2020 that they will be increasing subsidies for fertility treatment, to help boost fertility rates.7 Fertility innovations born in Israel and the United States are helping to improve success rates of IVF, and there is also an increased interest in the holistic (mental) care of people with fertility issues. As these tools and services become more readily available in Japan, government-led initiatives will be supplemented with technological advancements and services that the private sector can address effectively and efficiently."
Reach Those Who Have the Resources
In envisioning a future in which women have greater access to innovative health solutions, it is important to reach investors and politicians. Lia explains, "As with any new innovation or industry, you have to be able to show that there are real needs and that there is potential for growth. There are more reports coming out that statistically demonstrate the potential of the femtech industry; Brittany Barreto, Ph.D, CEO of U.S.-based FemTech Focus, published the "FemTech Landscape" report, which estimates the global market size of femtech by 2027 to reach over one trillion dollars.8 These statistics are crucial in reaching those who have the resources and responsibility to help this industry continue to grow in Japan."
Next Steps and Working Together
Chihiro suggests, "As a next step, increasing numbers of entrepreneurs and companies will hopefully create new solutions with the latest technologies. For instance, women who need to control their period can track their menstrual cycle and access contraceptive pills easier; women undergoing fertility treatment can know the right timing of ovulation; or women who gave birth can get necessary information through telehealth."
In terms of how the healthcare industry, digital health companies, and communities can work together to bring healthcare solutions to greater numbers of women in Japan, Chihiro offers this outlook, "Healthcare companies and academia play an important role to bring the latest women's health solutions because most startups and digital health companies need to build the appropriate evidence for safety. According to precedents in the U.S. market, some healthcare companies have acquired femtech startups and have been expanding services."
A Path Forward
COSMO believes that together we can improve the lives of women if we:
Continue the discussion among friends, family members, and colleagues
Actively push ourselves to learn through seminars and similar events that address women's health issues
Follow thought leaders in the femtech space
Speak to the women in our lives about their health needs and concerns
Spread the word and share blog posts such as this one
Together we can change the world…one step at a time. Together, we can work toward positive outcomes and innovative solutions to address women's health needs. 
Sources:
*COSMO would like to thank Lia Camargo of fermata and Chihiro Takenoshita of Healthtech Women Japan for an invigorating and enlightening discussion. 
To learn more about fermata, please visit their website: https://hellofermata.com/en/pages/about-fermata 
To learn more about Healthtech Women Japan, please visit their website: https://healthtechwomen.org/
For press inquiries for fermata, please contact Keiko Ono: keiko_ono@hellofermata.com
On social media:
Facebook: https://www.facebook.com/hellofermata/
Instagram:
fermata Japan: https://www.instagram.com/hello_fermata/?hl=en
fermata Singapore: https://www.instagram.com/fermatasg/
LinkedIn: https://www.linkedin.com/company/hellofermata/