Mr. Kazuyoshi Hatanaka has vast experience in the pharmaceutical industry and worked from 1968 to 2006 at Yamanouchi Pharmaceutical Co., Ltd, which merged to become Astellas Pharma Inc. He was also a management consulting professional at Hatanaka Pharma Consulting, a Professor at Kagawa University Business School Graduate School of Management, and an auditor at Toho Pharmaceutical.
Since 2014, Mr. Hatanaka serves as the Chairman of an non-profit organization (NPO) called Japan Partners for Patient-Centric Care (JPPaC), whose mission is "The needs of the patient come first". Through his NPO activities, he is learning from survivors of intractable diseases and cancer, regarding what it is to be a patient, and how should "patient-centric medicine" be defined.
Current titles: Chairman of Japan Partners for Patient-Centric Care (JPPaC) and Specially Appointed Professor, Graduate School of Pharma Management, Japan University of Economics
Q: We have heard that your NPO, JPPaC, is a patient advocacy group that will be participating in eyeforpharma Japan. We would like to ask you about JPPaC's activities, as well as your thoughts on your timing of re-acknowledging the importance of patient-centricity and putting it into practice as a patient advocacy group in Japan – why now?

First of all, in order to reaffirm the importance of patient-centricity and to carry it out, what we must do is to actually meet the patients and listen.
JPPaC was founded based on the "Ikuyaku (fostering pharmaceuticals) seminar." Borrowing from Mayo Clinic's credo: "The needs of the patient come first," we started out based on our aspiration to make pharmaceuticals more useful for patients. However, early on we realized that we knew nothing of patients. From a conventional pharmaceutical industry marketing perspective, patients had been merely consumers. Patients were not seen as individuals. Upon such reflection, we set up an NPO in order to learn.
As we started, we also realized that we lacked understanding of what "patient-centric medicine" should be. Our initial goal was nothing but words on paper.
We only started to realize all of this after we met and listened to people with intractable diseases, cancer, and disabilities. We have now come to the conclusion that patient-centric medicine should mean that patients and their families, patient groups, healthcare professionals, caretakers, advocacy groups, and communities, should all come together to discuss "what the individual patient values most" and to help them fulfill their lives. For patients living with diseases which have no established therapies available, medicines bring hope. Medicines exist to help fulfill the lives unique to every patient. The role of a pharmaceutical company is to deliver such hope and the company should continue asking itself if all the services are for patients, so that the company does not betray such hope.
I firmly believe that the first step in practicing patient-centric healthcare is to meet patients face to face and listen to their stories.
Q: What do you think are the advantages and challenges that Japanese patient advocacy groups face?
JPPaC started the PPP-PJ (Patient-Pharmaceutical Companies Partnership Project) this year. The mission of the project is for patient groups and pharmaceutical companies to deliver proposals to one another regarding the rights and independence of patient groups, and to establish an open and equal relationship between patient groups and pharmaceutical companies. Communication opportunities between pharmaceutical companies and patient groups are likely to increase, including patient participation in clinical research, such as Patient and Public Involvement (PPI), Patient Reported Outcomes (PRO), and health technology assessments (HTA).
One role which JPPaC could fulfill is connecting patient groups and pharmaceutical companies. For pharmaceutical companies, it is unclear who represents the "patient's voice." And patient groups do not know who to reach when they want to contact pharmaceutical companies. The challenge for the future is how to create a place for the two parties to connect. In Europe and the United States, there are more opportunities where patients exchange opinions with pharma companies, such as the Patient Summit hosted by eyeforpharma. In Europe, I heard there are events, where scientists and patients are brought together to meet. At the eyeforpharma conference held in Japan, there was a session, "Delivering patients' voices to pharmaceutical companies." It is necessary in Japan to create a place where patients and researchers from pharmaceutical companies and research institutions can exchange opinions in a neutral setting.
Discovering how to support Japanese patient organizations is also a very important challenge to address. Japanese patient groups are organized by disease types and the patients themselves are their advocates. Great activities, such as peer support and information sharing between patients, are often established. On the other hand, challenges for the groups include the burdens of having patients manage the group by themselves, and sustaining finances for activities. There are various patient groups, which depend on the disease and the number of patients. Among all the groups, rare disease patient groups face the most difficulties, both in terms of human resources and funding.
I think the question now is: How will Japanese society, including the pharma companies, be able to support such patient groups?
We think one challenge for Japanese patient groups is to decide what to convey to pharmaceutical companies as the "patients' voice." We are currently preparing to introduce Japanese patient groups to the guidelines which the European Patients' Forum (EPF) uses in collaborating with pharmaceutical companies. This action could help patient groups across Japan; introducing guidelines for navigating how to effectively generate collaborations with pharmaceutical companies. The European Patient's Forum (EPF), is an exemplary cross-disease patient group federation; EPF's  guidelines demonstrate how to transparently acquire funding and collaborate with pharmaceutical companies. In Japan, we believe that these guidelines for patient groups are critical.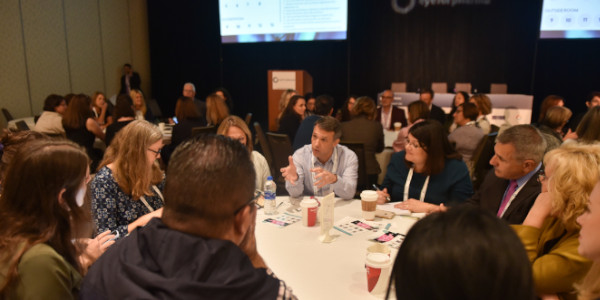 Q: Could you tell us about the future activities of JPPaC?
As previously mentioned, at JPPaC "We learn the practice of patient centricity." As a third-party, we could play a role in "connecting" patient groups and pharmaceutical companies. For that, the following are our key action points:
We will identify the obstacles between pharmaceutical companies and patient groups in all stages of development that involve pharmaceuticals and patients (from new drug discovery to drug information delivery) and to come up with ideas to clear the hurdles.
As one such avenue, we will create opportunities for dialogue between patient groups, pharmaceutical companies, and healthcare professionals in order to understand each other better and to cultivate trust among one another.
JPPaC is a third-party non-profit organization that is neither a patient group, pharmaceutical company, nor government. It is vital for our activities to be free of conflicts of interest between pharmaceutical companies and healthcare professionals. Under this premise, JPPaC invites patients, patient advocacy groups, pharmaceutical companies, and healthcare professionals to join us.